Punchout is an industry wide standard to transfer data between E-Procurement software / ERPs and E-Commerce websites.
A Punchout Catalog is a website that supports the transfer of data using the punchout specification.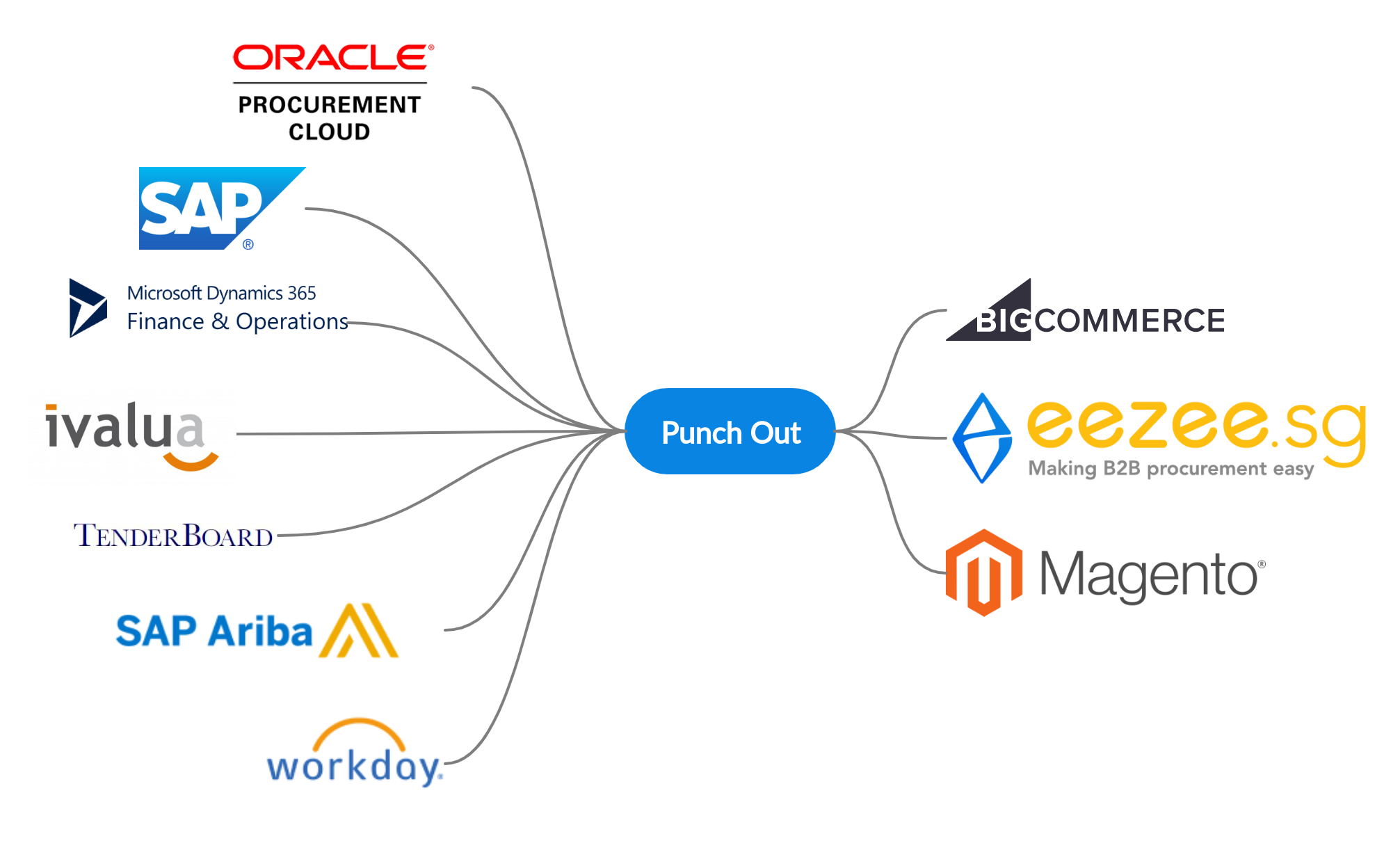 Why Punchout?
Automation → Convenience & Efficiency

Obtaining quotations from suppliers can be very time consuming. With Punchout, the need for a quotation is removed as all the required data has been transfered to the system.

Traditionally, a procurement officer has to manually key in data from a quotation back into the organisation's e-procurement system.

Real Time Prices

When your organisation uses punchout to obtain quotations, there is no need to update supplier prices as the E-Commerce site already has the latest prices listed on your supplier's website.
How does it work?

There are 5 main parts to a typical punchout session.